Kingdom City, MO 65262 Real Estate
Wanting to buy a home that's close to Colombia but not in the city? Look no further than the little town of Kingdom City, Missouri. With less than 200 people, the town of Kingdom City is a rural, agricultural place where people come to put down roots. Perfect for those who want to be out in the country with space to call their own, our realtors at Iron Gate Real Estate can help you find your dream property and home.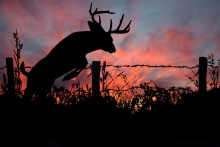 Choosing to work with a real estate agent is a big decision. By giving us a call, you can talk about your goals and concerns — we'll be fully transparent in what we can do for you. You can rest assured that our realtors are not only dedicated and knowledgeable, but that there's a reason why countless people have chosen to work with our agents when buying or selling their home.
The wide open properties of Kingdom City are a sportsman's dream, either for a vacation getaway or a primary residence. Your agent will be able to guide you through the process and find the ideal home in and around Kingdom City. Get in touch with our realtors today to get started — we look forward to working with you!