Ashland, MO. 65010 Real Estate
Interested in looking for homes for sale beyond Colombia? Look no further than the quaint little town of Ashland, Missouri. The population of Ashland is right around 4,000 people and growing. With its tree-lined streets and parks, Ashland is the perfect place to find that quiet place for your family to call home and your Columbia real estate leader, Iron Gate Real Estate can assist you. When it comes to buying and selling homes, our realtors work both in and around the Colombia area. We have contacts all over the region and employ an army of agents to serve the real estate needs of Missouri. When you choose the experts at Iron Gate Real Estate, you can rest easy knowing that you have the finest real estate agents at your disposal.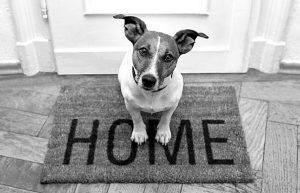 Wondering if working with a realtor is the right choice for you? Our agents are transparent and happy to help. Whether looking to buy or sell your home in the Ashland area
We believe that the decision to hire an agent is a deeply personal one and nothing to be taken lightly. We care about each and every one of our clients and strive every day to get people into the dream homes they deserve. Our realtors work tirelessly to find you exactly what you want in the area you prefer, including Ashland.
If you are considering Ashland in your home search, the options are boundless. New construction is at a steady pace and options in established neighborhoods are available as well. Your real estate agent will be able to guide you through the process and find the ideal home in Ashland. As with anywhere in the Columbia area, the market changes constantly; with homes coming on and off of the market all the time, be sure and check back often for new Ashland listings. If you have any questions please do not hesitate to call Columbia's real estate leader, Iron Gate Real Estate.